Hello again! March was such a busy month full of late nights, back aches, and cups of coffee so most of my favorites were absolute godsends. Honestly, some of these kept me going when life was just really, really exhausting. Hopefully, you'll give them a try and end up liking them too!
Note: This one is very long compared to my other monthly favorites, so don't say you weren't warned.
---
Music 🎵
How to be a Human Being // Glass Animals – Someone mentioned that Glass Animals' debut album, Zaba, felt like a dark, mysterious jungle full of danger and creepy things whereas their second one is more human, industrial, and city-like. I totally agree! It's quirky, tongue-in-cheek, and perfect for getting your groove on while you bang out that 10 page essay you've left to the last minute to write. 😛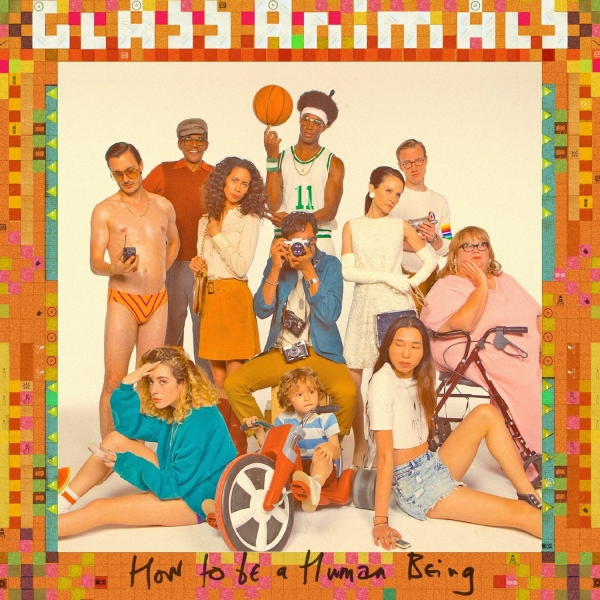 Season 2 Episode 3 – This is my favorite song from the album. My favorite line is "My girl eats mayonnaise / From a jar while she's gettin' blazed." 🔥
Pork Soda – Pineapples are in my head 🍍🍍🍍
Shape of You (Ed Sheeran Cover) // Walk Off the Earth – This band is freaking genius, GENIUS!! I highly recommend checking out their other covers too, since they're always creative and very well done.
Blossom (Deluxe) // Milky Chance – I fell in love with Milky Chance after hearing "Stolen Dance" two years ago, so I was so excited when they released a new album. It definitely passes the Head Bob Test, and the album art is gorgeous!!
ChilledCow – They have the best chill hip hop music for studying and working. Plus, watching a Ghibli character studying on perpetual loop is quite motivating. Check out their livestreams on YouTube for your next study sesh!
Television/Movies
Riverdale // The CW – Not going to lie, I only started watching this for my boy Cole Sprouse, but the show ended up being really entertaining and fun. It's The CW though, so it's still a guilty pleasure at this point…
SPOILERS: Despite liking the show, I'm not fond of some of the changes creator Roberto Aguirre-Sacasa made to the Archie universe . Jughead Jones is canonically asexual (and aromantic-coded) in the comics, so putting him in a romantic relationship with Betty Cooper is a major step back for aroace representation. It's actually erasure. Having Archie in a student/teacher relationship that ended without any real punishment for the predatory Ms. Grundy or follow-up for Archie was awful. There are plenty of small changes that are irksome too, but the murder mystery spin on the story allows and warrants a lot of the creative liberty. Ultimately, some aspects are good, but some are very bad.
Honestly, I'm more invested in the characters than the overarching question of "Who killed Jason Blossom?" There's so much potential for character development and quality storylines! I love Camila Mendes as Veronica Lodge and Lili Rinehart as Betty (even though Betty annoys me sometimes). And despite not being aroace like he should be, Juggie's still my favorite character, but he needs to eat more burgers though.
Logan – Yeah, just slash my heart into tiny pieces with those adamantium claws why don't you?
Comics
Archie // Archie Comics – I used to read the Archie comic strip in the Sunday paper and watch an episode or two of the cartoon when I was young, so it was great that Riverdale got me back into the Archie universe.
After catching up with the TV series, I started reading the newest comic, Archie, which began in July 2015. The new comics gave the entire universe a reboot with different art styles, stories, and character designs. I love it. Though I want to read the classics, the jokes and art are a little outdated so it's not as enjoyable. Plus, Fiona Staple's artwork is absolutely gorgeous.
I love how refreshing the new comic feels. That's a weird thing to say, but the characters are so wholesome, earnest, and fun, that the entire world of Archie in these comics is just much more appealing to me than the gloom and doom of Riverdale. Don't get me wrong, I love both, but the characters in the comic books are much more defined, unique, and real. My only gripe is that Fiona Staples didn't do all of the art.
Jughead Jones // Archie Comics – This is a section for both the Jughead (2015) comic and the character who has quickly become my new fictional fave. 👑
I don't even know where to begin. He's sarcastic, apathetic, lazy, funny, smart, and completely uninterested in romantic relationships. The ultimate package. Since his introduction to Pep Comics #22 in 1941, Jughead Jones has been indifferent to dating, people, relationships, and physical touch. In the 2015 series by Chip Zdarksy and Ryan North, he was officially identified as asexual. As a prominent character in the media, Jughead provides representation for a vastly underrepresented demographic, so the romantic narrative he's given on Riverdale is quite problematic.
Regardless, Jughead (2015) is a treasure of a comic book because the boy is absolutely ridiculous. He's full of imagination, sarcastic quips, and dramatic flair.  Though I've only read 5 issues so far, it's quickly become one of my favorite comics. I'm really excited for the upcoming Ryan North/Derek Charm issues with Sabrina the Teenage Witch! The artwork looks beautiful, and the plot revolves around Jughead's hilarious failures with romantic situations. I also like this iteration of Juggie's character design the most. 🙂
ShootAround // LINE Webtoon – If you like comics and haven't downloaded LINE Webtoon, do it now! And if you have LINE Webtoon and haven't read ShootAround, do it now! This is one of the best comics I have ever read. There is so much heart, drama, and comedy in this story, and the artwork is just precious. The story focuses on a girls high school basketball team's struggle to survive the zombie apocalypse. None of the main characters are heteronormative too!!
Subtle Disaster // LINE Webtoon – This was the most frustrating comic ever, so I highly recommend it if you can handle having your emotions twisted around. Honestly, I never hated people so much before reading this comic; it's great at showing how horrible "normal" people can be. The art is also gorgeous!!
Food
Slurpin Ramen Bar – Check in on Yelp for free toppings!
White Boy Tacos – Pretty fly for a white guy 😉
Ello Cole Travel Mug // Amazon – No more wasted paper cups or cold coffee! I wanted the gray one, but the teal ended up being only $11 so I had to get it.
Kirkland Signature Sahale Snacks Pecan Cashew Nut Crisp // Costco – yesssssss
Made in Nature Figgy Pops // Costco – ooooohhhh yeaaahhhhh
Beauty
Black Sugar Mask Wash Off // Skinfood – looks like poop, smells like sugar
Drying Lotion // Mario Badescu – like chicken pox but pink
AHA/BHA Clarifying Treatment Toner // Cosrx – idk if spraying my face is fun
Other
Bralettes – never going back to regular bras again
VCN – what a wonderful and horribly tiring time of my life; read about it here
---
This month's been rough because of extracurriculars (i.e. VCN and TCD), school, and summer internship recruiting, but I still had a lot of good times and found a lot of cool new things I like. Despite being rough, March's been good. Let's hope April will be too.