For many of us students, the spring semester already ended and summer vacation is in full swing. But for my not-so-fortunate quarter system folks, the freedom and warmth of lazy summer days is still in the distant future. (Haha suckers!)
Like New Year's, the start of summer break marks the beginning of many changes. Without school in the way, there's so much more time to start new projects, learn a new skill, meet different people, travel, read, eat, create, the possibilities are endless!
To me, summer resolutions are much more important and actionable than New Year's resolutions, since I usually have more time and freedom to do whatever I want. This summer I plan to do a lot, and that's both exciting and daunting because I really don't have enough time to do it all. I work full-time and spend chunks of my day on public transportation, so free time is a limited commodity.
I'm going to try to do the following things this summer, but I won't beat myself up for not completing them.
Publish all the blog post ideas I have in my journal
Take more and better photos (maybe by doing a photography challenge?)
Improve my design skills with small projects
Write!!
Exercise again
Cook more often and experiment with healthier recipes
I know that I haven't always completed my goals and projects in the past, but it's better to try than not at all (as the cliche goes). Hope you all complete your summer resolutions too!
---
May Favorites 🌻🌤
May was a weird month. And that's primarily because in the span of thirty days, so many things have changed.
The first week was jam-packed with solo excursions to Downtown LA, Little Tokyo, and the Arts District for some obligatory coffee adventures coupled with stressful nights of studying and video editing for my finals. After the exams, I had a great last night in LA celebrating my friend's graduation and catching up with friends I hadn't seen in a while. And once I moved out of my apartment, I was only able to spend a few days at home before flying out to New York. If I add up all the days scattered throughout the semester, I think I've only seen my family for a total of 2 weeks. I guess that's growing up?
I spent some time in New York bumming on my friend's couch, and moving into an apartment I hate before finally starting my internship. My first week at Viacom was great, and I really like my boss. He gave me tons of freebies, and I get to work in Times Square, so I guess you could say I'm living the good life right now. Except the commute is awful and the pay a little short for NY living. Like I mentioned in the post about my housing situation, I'm trying to move to a better apartment. Lucky for me, I found a place and just moved in yesterday! Hooray!!
May was a lot of change. A lot of readjustment. Hopefully June will be calmer and I can get through all my resolutions without a hitch.
My favorites this month are a little different than usual since there aren't a lot of media-related items this time. I don't even have any music favorites!
Media 📚📺💻
The Sympathizer // Viet Thanh Nguyen — This novel was amazing and you should read my review of it here!
Haikyu!! // anime — I finally started watching season 3, and all I can say is that I am so proud of Tsukki!! He's grown so much since the beginning of the show, and it's awesome seeing him so passionate about volleyball and finally caring for once. I can't believe the entire season is just one game, but Haikyu!! does a great job of playing up the action, drama, and emotions without dragging it out too long.
These dorks are the best 😂
Life with Archie // Archie Comics — The sites I'm using to read Archie Comics are slow to update (I should honestly just buy the issues??), so I've been reading older series to satiate my need for more Archie.
This one's kinda strange because it has two parallel storylines going on at the same time: a universe in which Archie marries Veronica and one in which he marries Betty. Instead of the classic "cool teens" being teens, our Riverdale gang is all grown up and dealing with grown-up problems like unemployment, gentrification, and chasing your childhood dreams despite the hardships of reality. It's a lot more serious than your typical Archie comic but it's kinda fun and definitely interesting to see the characters dealing with adulthood. My only gripe is that (spoiler) Jughead gets married in one of the timelines, and that just feels so out of character. Nevertheless, it's a fun read, but kinda sad too.
Food ☕🍫
G&B Coffee // Grand Central Market, LA — This coffee shop is just too cool. The cappuccino I got was amazing, and the bar design with its marble countertops was beautiful. The food hall was playing Tame Impala, so I was in heaven.
Joe & the Juice // SoHo, NY — Cheap coffee drinks, a variety of smoothies, plenty of seating with outlets nearby, and attractive staff? This Danish chain is a great place no matter what you're looking for in a coffee shop!
Grounded // Chelsea, NY — Tons of eclectic seating, plants, specialty coffee drinks, and teas make this place a very strong candidate for my "go-to NY coffee shop."
Clif bars — When you need breakfast on the go
Dark Chocolate Lover's Chocolate Bar // Trader Joe's — 85% cacao with fruity notes 😋
Things 💄👖🖊📱
Lippie Stix in "Secret Stash" // ColourPop — The best matte brick red ever.
Brow Colour in "Black N' Brown" // ColourPop — Someone complimented me on my brows today, and it was awesome.
midi shorts // American Eagle Outfitters — The perfect length and the perfect fit ❤
drape jogger pants // Uniqlo — You should never buy anything unless you absolutely love it; that's how you save money and ensure you only buy things you'll actually use and like for a long time. Well, despite this being kinda pricey and despite me being on a budget, I splurged. I fell in love as soon as I put them on, so I just had to buy it…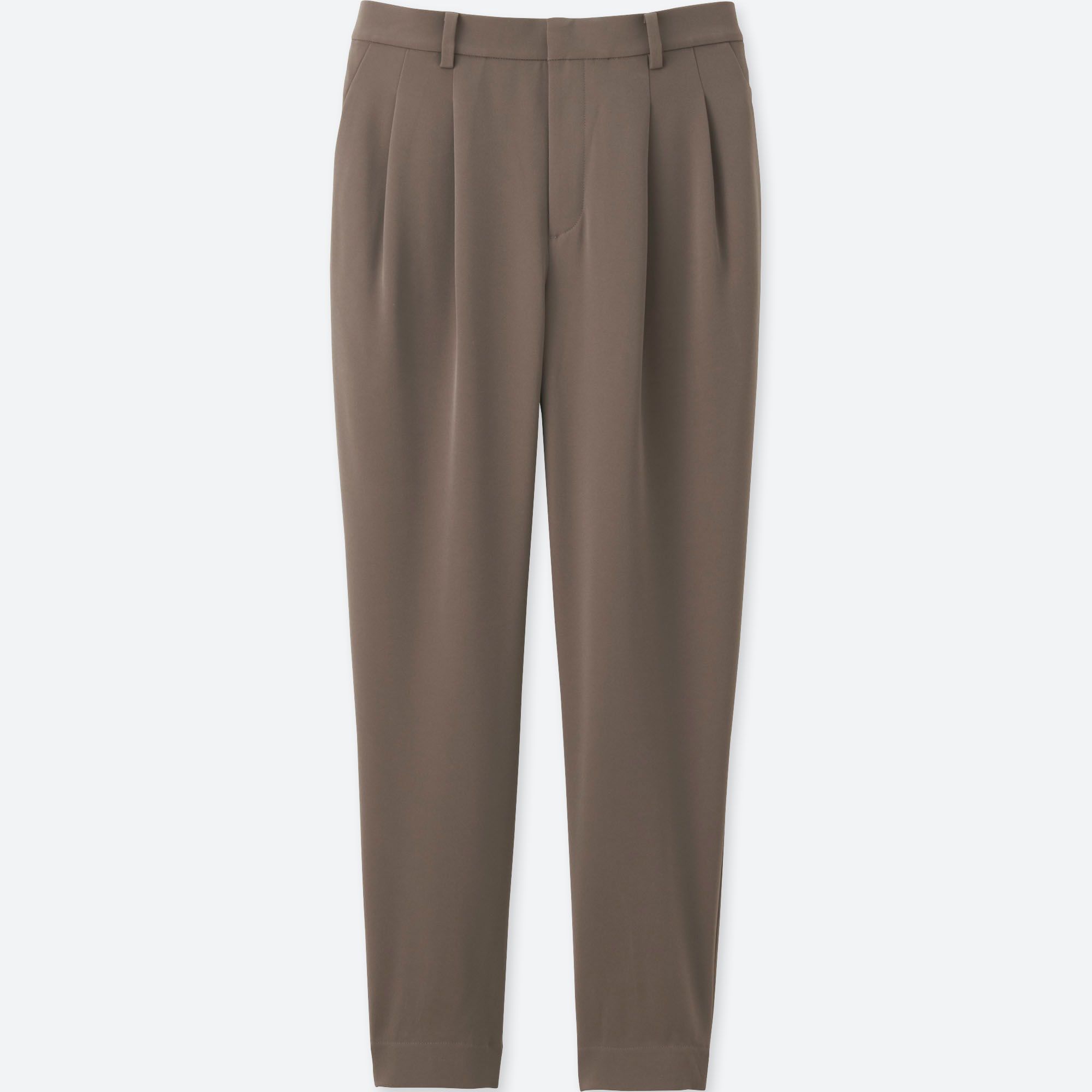 smooth ball point pen // MUJI — Makes writing in my bullet journal so much better
Citymapper // app — The best app for navigation, especially on public transportation. Unfortunately, they only cover a select few cities, but if you live in one of them, this app will be a life saver!
Other 🌃📖
Downtown Los Angeles — My couple of days spent exploring DTLA were some of my favorites this past semester. There is so much to do, see, and eat in Downtown, and the vibe of the city is amazing: a mixture of fast-paced productivity, artsy indulgences, and multitudinous personalities. One of my favorite things to do is to sit in Grand Park at night and watch the fountain light up with iridescent hues, casting rainbows onto the futuristic facades of Downtown's industrial center. It's kind of magical.
reading — Spending so much time on the subway means lots of time to read again. My current book is Ransom Rigg's Library of Souls, the bird book in his Peculiar Children series. Since I only have one more (unread) book in my possession, I'll have to stop by some of New York's best bookstores soon, though I doubt any of them can top LA's The Last Bookstore.
---
P.S. I chose this featured image simply b/c I am an obnoxious stickler for proper grammar and this is freaking hilarious.